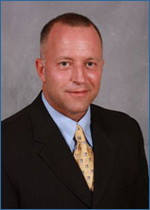 Contact


Phone: 248-656-9600
Fax: 248-656-9603

420 West University Drive,
Rochester, Michigan 48307
Practice Areas
Mark graduated from The University of Michigan Law School, where he received his Juris Doctorate, cum laude, in 1993. He was the Managing Editor (1992-93) and an Associate Editor (1991-92) of the Michigan Journal of Law Reform. Mark transferred to U of M after two years of study at the Detroit College of Law, where he earned American Jurisprudence Awards in Civil Procedure, Constitutional Law and Agency and Partnership, received honors in Research, Writing and Advocacy, finished first in the First Year Moot Court Competition, and was awarded the Michigan Consolidated Gas Company Award for receiving the highest grade point average in his class. Mark received his B.A. in Economics from The University of Michigan in 1987.
Mark is a sustaining member of the Oakland County Bar Association, and past chair of the OCBA's Family Court Committee. He is also a member of the State Bar of Michigan (Family Law Section) and the American Bar Association and is a Fellow of the Oakland County Bar Foundation. He sits as a Case Evaluator for the Oakland County Circuit and District Courts and is routinely appointed as a Guardian Ad Litem in the Oakland County Probate Court. For many years, Mark has provided pro bono legal representation through the Women's Survival Center, Oakland-Livingston Legal Aid and through the Family Law Assistance Project.
Mark is admitted to practice in the courts of the State of Michigan and in the United States District Court for the Eastern District of Michigan.
Mark was previously elected to the Orion Township Board of Trustees. He also served on the Orion Township Planning Commission and also sits as a member of the Township's Zoning Board of Appeals. Mark is involved in various political and environmental groups and is a member of American MENSA.
In his spare time, Mark enjoys mountain climbing, skiing, cycling and spending time with his family.
Reported Decisions
Herald Wholesale, Inc. v. Michigan Department of Treasury, 262 Mich App 688,687 NW2d 172 (2004) - Obtained reversal of Court of Claims decision in favor of Michigan Department of Treasury in connection with claims arising under the Michigan Single Business Tax Act, resulting in significant refund to client of SBT overpayment.